A NOCaaS Partner Made for Multi-Location Enterprises
We'll solve your network problems quickly – or help you avoid them completely.
We Support 40,000+ Enterprise and SMB Locations


Local, Scalable, Accountable, and Complete NOCaaS
With TailWind, you can easily and quickly scale to meet the planned and unplanned network expectations placed upon your organization.
Local
Our local technicians are here when you need us. Consider us an extension of your team.
Scalable
We get to know your operations, so we're always prepared to address your unique needs with the correct resources.
Accountable
We hold ourselves to the highest professional and ethical standards when it comes to the preservation of your network.
Complete
We are committed to doing what you need us to do – even if it means creating a solution from scratch.
Overcome Enterprise IT Challenges With NOCaaS
Alleviate these pain points with the support of TailWind NOCaaS:
High Fixed Overhead Costs
We leverage our experience, practices, and toolsets to transform fixed network management costs into an on-demand variable cost structure.
Inability To Scale
Our methodologies and tools enable us to quickly adjust to your demands and effectively scale services up or down.
Lack of Support
With our U.S.-based technical support, language and time zones aren't barriers to responsive and easy communication.
Overworked In-House IT Team
We become an extension of your IT department – so you can focus on key aspects of your business.
Request a Quote Today
Ready to get started with NOCaaS?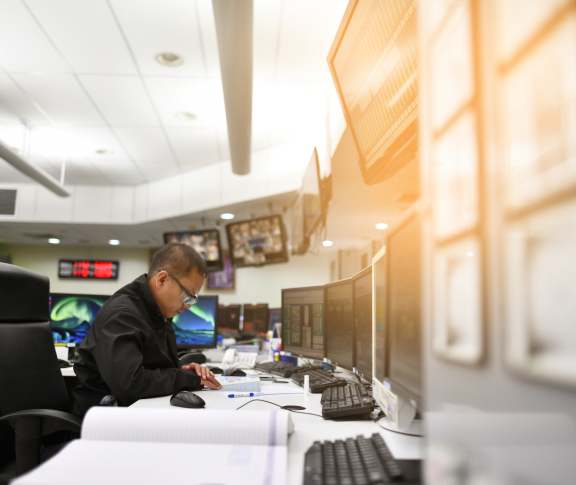 TailWind: The Complete NOCaaS Solution
We offer a complete suite of services, and our North American network of highly vetted experts is the perfect complement to your in-house resources.
With TailWind NOCaaS, your costs will come down, your processes will be simplified, and your time to implement will be reduced. And most importantly, your IT managers won't have to carry the weight of your network operating center on their shoulders – because we'll hold ourselves accountable.
To make this a smooth experience for you, we've honed our process for becoming a TailWind customer down to 3 easy steps.
Connect
We get to know your unique IT and telecom needs.
Evaluate
We formulate a strategy built to meet your goals.
Execute
We're your partner from installation through completion – and provide clear IT direction for the future.
Ready To Take the First Step?
Use the calendar below to set up your 30-minute connect call.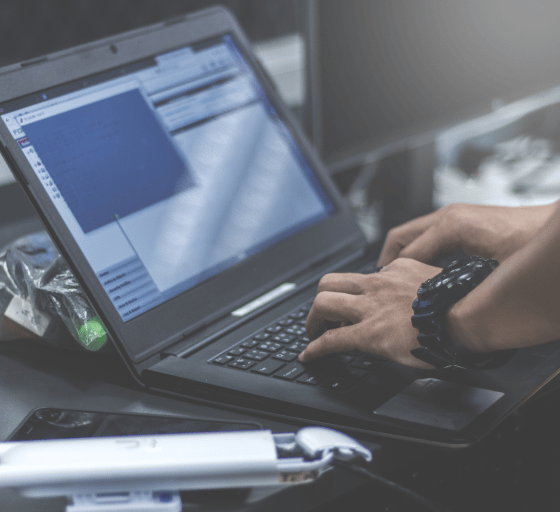 What Is NOC as a Service?
The term "NOC as a service" typically refers to outsourcing network operating center (NOC) services to a third-party provider. NOCaaS solutions aim to improve an enterprise business's IT capabilities by providing ongoing support from a remote team of experts who oversee network performance and troubleshoot issues.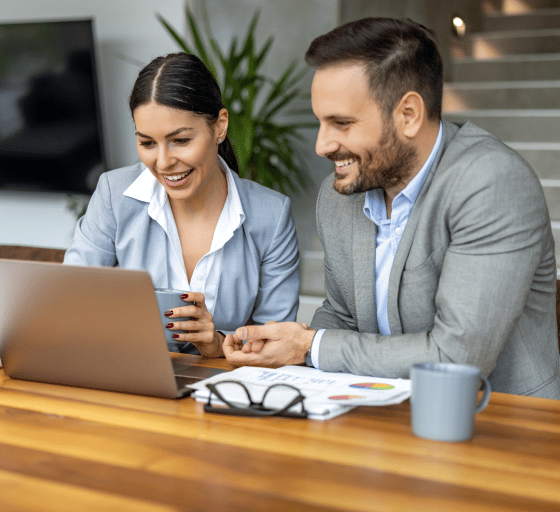 Why Businesses Outsource NOC Services
Regardless of an organization's size, its IT environment needs to be managed effectively. Unfortunately, the high costs of keeping an on-site NOC equipped with specialized staff and frequent training are often difficult to justify. Outsourcing these services to a NOC provider ensures your business has the right people and processes in place to support your employees and customers around the clock.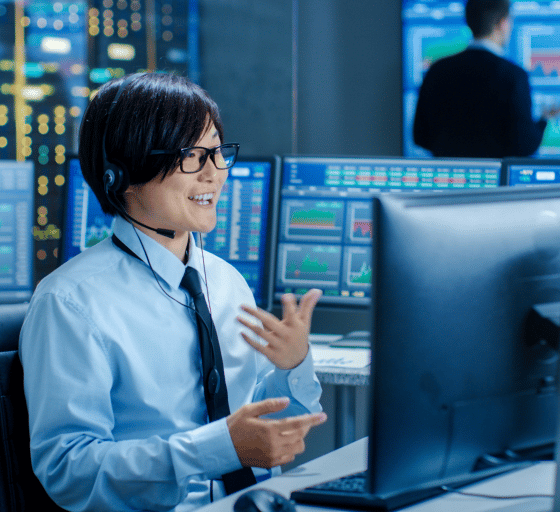 NOCaaS Benefits
An underperforming NOC doesn't just eat up resources – it can leave your IT environment vulnerable to issues that disrupt operations. An effective NOCaaS provider can eliminate these challenges by implementing a tiered operational support structure, which frees up higher-level technical teams to focus on more advanced issues and optimization projects.
NOCaaS providers also prioritize business continuity to ensure they can meet service levels even during disruptive events. And because NOC providers use standardized processes for handling support situations, your end users will receive a consistent level of service no matter what challenges they're facing.
Frequently Asked Questions
Our experts have answered the most common questions we hear about NOC as a Service.
What NOCaaS packages are available from TailWind?
TailWind offers tiered NOCaaS packages to meet your unique support needs. Our NOCaaS packages include:
Standard

24/7 availability for customer-determined circuit troubleshooting and resolution
Support for all tickets with a dedicated 800 number
True end-to-end management of all service tickets
Online portal for inventory management and real-time status updates
Flat rate fee schedule with no limit on the number of tickets each month

Enhanced (everything from our Standard package, plus:)

24/7 monitoring of circuits and problem resolution
Reduced resolution time over Standard offering
Ticket monitoring, tracking, and reporting capabilities within the online portal

Enhanced Plus (everything from our Enhanced package, plus:)

Expert insights and management of your unified communications infrastructure
Issue tracking down to the port level
Support for multiple VLANs or VPN tunnels for Voice/POS or other priority routes
Tracking and reporting for jitter, latency, lag, and speed
Quarterly reporting offered a la carte with variable pricing
Upgrades for existing circuits

Premium (everything from our Enhanced Plus package, plus:)

Certified engineering services to configure, maintain, and troubleshoot TailWind-managed devices
Dedicated industry-certified engineers to remotely troubleshoot routers and network-related issues
Seamless communication with technical account managers
Dramatically reduced time to repair
Trend data and threshold notifications
What problems are solved by NOC as a Service?
NOCaaS services take the day-to-day burden of IT support off of overwhelmed internal IT departments. They also help enterprise businesses track KPIs and metrics that are important for uncovering service performance issues and identifying opportunities for improvement.
NOCs also frequently experience high staff turnover due to the demanding nature of the position. NOCaaS providers handle staffing, so you can provide your end-users with the support they need without the overhead of attracting and retaining skilled talent.
What are some examples of NOC services?
Typical NOC services include:
Network monitoring and troubleshooting
Identifying and resolving service issues
Installing and maintaining network infrastructure
Managing data and performing backups
Properly documenting and reporting issues
Does TailWind's NOCaaS solution include proactive monitoring?
Yes, we offer a complete proactive monitoring system via SolarWinds customized to fit your current processes.
Is TailWind's NOC open and available at all times?
Our NOC is staffed 24/7/365 with all U.S.-based employees.
Will TailWind only monitor access services purchased from TailWind?
No. While we recommend procuring access services through TailWind, we can still manage and monitor any services via LOA.
How do I get started with NOCaaS from TailWind?
Reach out to TailWind
or call 888.868.1441 to learn more about how our IT experts can help you implement a NOCaaS solution tailored to your unique needs.
Free Ebook: How To Solve Costly IT Issues With the Right NOCaaS Solution
Download our free ebook today to discover how the right NOCaaS solution can help you solve costly IT challenges.