We're an IT logistics company that provides always-on connectivity to remote locations, delivered by our nationwide technicians. Trust us for end-to-end solutions spanning both sides of the demarcation point.
We Support 40,000+ Enterprise and SMB Locations
You Can Trust Us With Your Technology
At TailWind, we understand how difficult it can be to keep up with the rapidly evolving technology landscape. You can trust us as your single point of contact – for all your services, at all your locations.
Every Project. Every Branch.
As your dedicated partner, TailWind takes complete accountability for all aspects of your business connectivity and IT.
Our story began in 2005 when we launched as a local tech shop specializing in cabling and networking solutions for corporations throughout the Twin Cities area. Here's how we've evolved:
Founded
Expanded to serve a national client base
Carrier Aggregation services now offered
Implemented IT logistics using multiple pillars
Launched Channel Partner division
Launched Technology Advisory services
Our Values
We're devoted to providing first-class management of your assets, services, and connectivity issues.
Responsive
We bring an "always on" approach to responding to your needs, from diagnosing and fixing issues to putting a technician on site.
Accountable
We believe accountability goes beyond just managing projects. We finish every request or task that we accept.
Nimble
Our methodology is to adapt to your needs, and our best practices include tailoring solutions to fit your processes and growth.
Expert
Our certified technicians and engineers bring extensive experience and knowledge to each interaction.
Don't Just Take Our Word for It
Here's what our happy customers have to say about partnering with TailWind.
Before TailWind, I've had to wait several days to source a technician – and that left us stuck with an office that's completely offline. TailWind's response times are very quick, and they stay in constant communication.
Ben Haverstock
IT Manager, Branch Voice & Data, Beacon Building Products
TailWind is a good business partner. We present them with a problem, and they come up with a solution that fits our business model. They're here to help and lend a hand.
Adam Smith
Senior Manager of Branch Operations, TopBuild
Why Enterprises Love TailWind
We're committed to addressing the unique challenges multi-location businesses face – and we take a flexible, nimble, always-on approach to solving your problems.
Simplified Management
No matter how many locations you manage, we'll eliminate the need to use multiple vendors.
Smarter Billing
We'll consolidate services and billing across all your enterprise branch locations.
Peace of Mind
We take full accountability for all aspects of your business network. Our services are guaranteed.
Enterprise-Grade Services
We provide, validated, proven, enterprise-class services that help your business grow.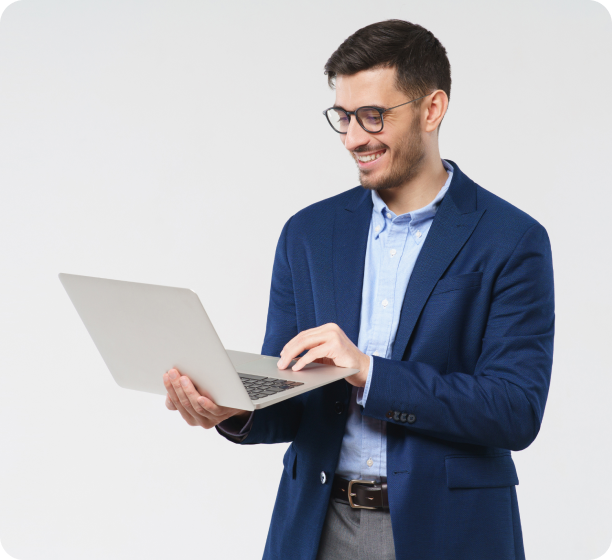 Ready To Take the First Step?
Use the calendar below to set up your 30-minute connect call.
Upgrade Your Enterprise IT With the Power of TailWind
Contact us now for flexible, nimble services – at all your locations.