Structured Cabling: Your Enterprise Network Foundation
A data network is only as strong as its weakest wire. Get structured cabling your enterprise can count on from TailWind.
We Support 40,000+ Enterprise and SMB Locations

A Rock-Solid Foundation for Your Network
Network cabling is the last area where you want to cut corners. We'll manage all aspects of your network or telecommunications cabling installation project, whether it's a remodel or an entirely new construction.
We'll Prepare Your Network for the Future
With TailWind as your strategic partner for everything from design to boots-on-the-ground support, you'll never have to worry about wiring for your enterprise.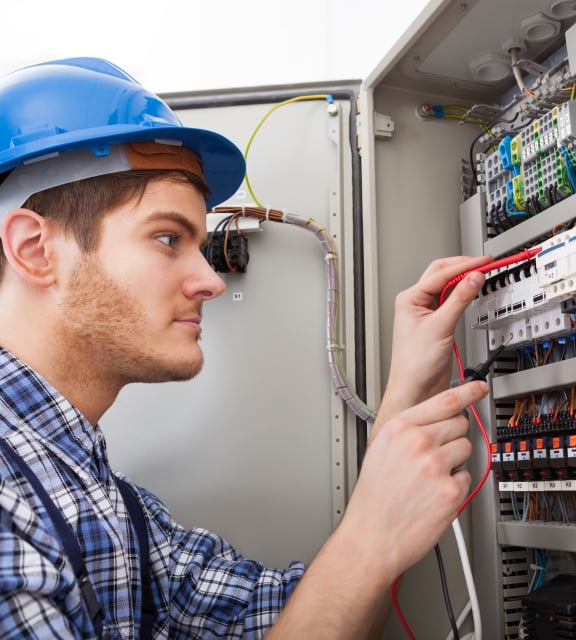 Say Goodbye To Disorganized Cabling
Our structured cabling experts offer unbiased advice and end-to-end accountability whether you need to relocate branches, expand to a new headquarters, install fiber, optimize your OSP system, run new applications, or add advanced services.
Scalability
Messy cabling infrastructure can stagnate your growth. We'll make it easy to expand your enterprise, adapt to evolving technology, and add new devices.
Productivity
Disorganized cabling can slow connectivity – or even cause downtime. Get a solid foundation that ensures your employees stay productive.
Break/Fix Support
When staffing or resources are limited, we'll be your reliable partner for maintaining consistent cabling quality across your entire enterprise.
Project Completion
We'll get your project completed on time and within budget for even the most complex structured cabling, OSP, or fiber network designs.
Request a Quote Today
Answer a few questions and we'll build your custom quote for structured cabling.
Why TailWind for Structured Cabling?
We're committed to solving the unique challenges multi-location businesses face and ensuring our customers have a reliable, expert partner in technology. As your trusted resource for structured cabling systems, TailWind delivers:
Complete accountability for your OSP or fiber network install, from cabling to ongoing support.
Responsive on-site service from more than 3,000 dispatch points across the U.S. and Canada.
Services and solutions tailored to meet the specific needs of your organization.
Point-to-point cabling for your telecommunications room, equipment room, and beyond.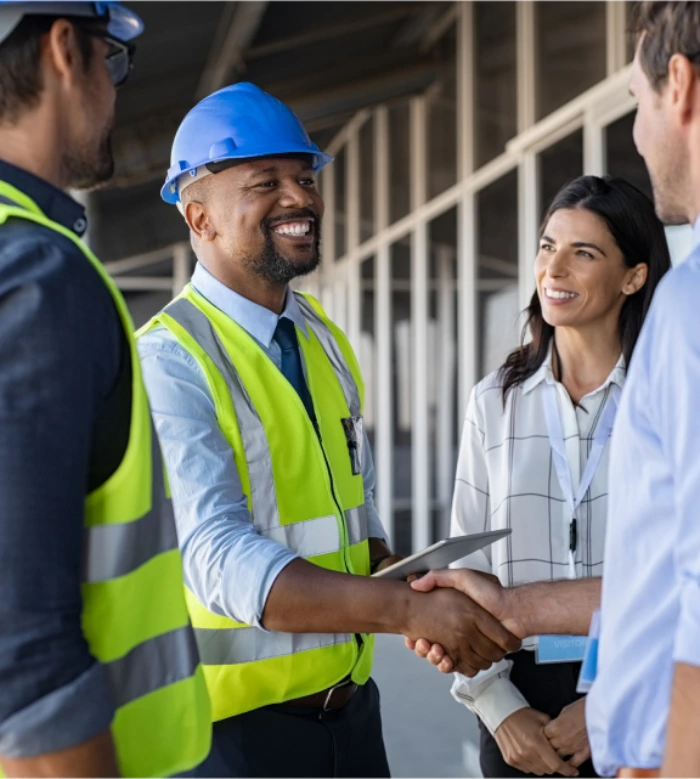 3 Steps to More Organized Cabling
To make this a smooth experience for you, we've honed our process for becoming a TailWind customer down to 3 easy steps.
Connect
We get to know your unique IT and telecom needs.
Evaluate
We formulate a strategy built to meet your goals.
Execute
We're your partner from installation through completion – and provide clear IT direction for the future.
Ready To Take the First Step?
Use the calendar below to set up your 30-minute connect call.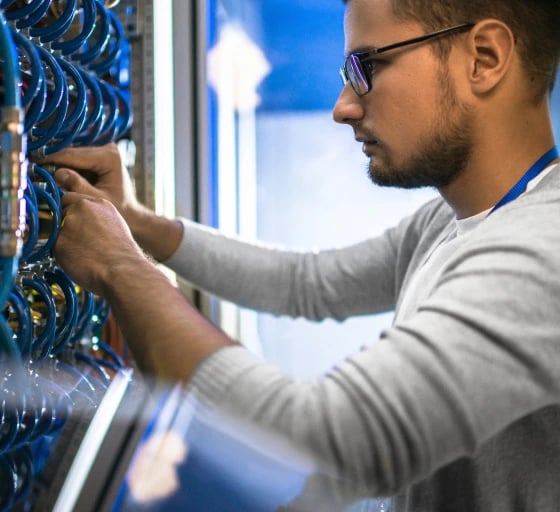 What Is Structured Cabling?
Structured cabling uses distribution areas and provides flexible, standards-based connections to manage how different network components connect to and comprise your network. With structured cabling, network components are directly connected to a communication backbone instead of to another component on the network.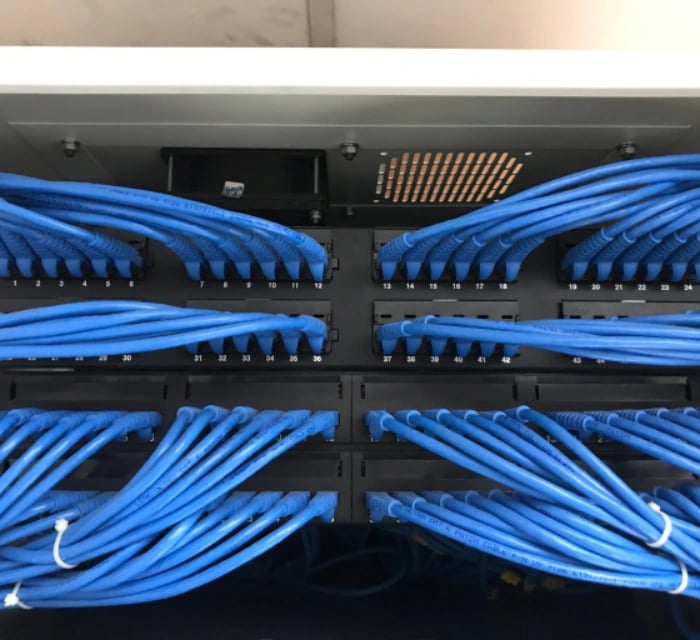 The Importance of Structured Cabling Systems
Traditional cabling is point-to-point, where one network component is connected to the next in a daisy chain-like system. Structured cabling is a system made up of fiber cables that connect one switch, server, or storage unit to the next on the chain.
In smaller applications, point-to-point cabling is adequate. But when there are a large number of connections, such as with outside plant networks, this system becomes disorganized, chaotic, and costly to maintain – impacting productivity and the bottom line.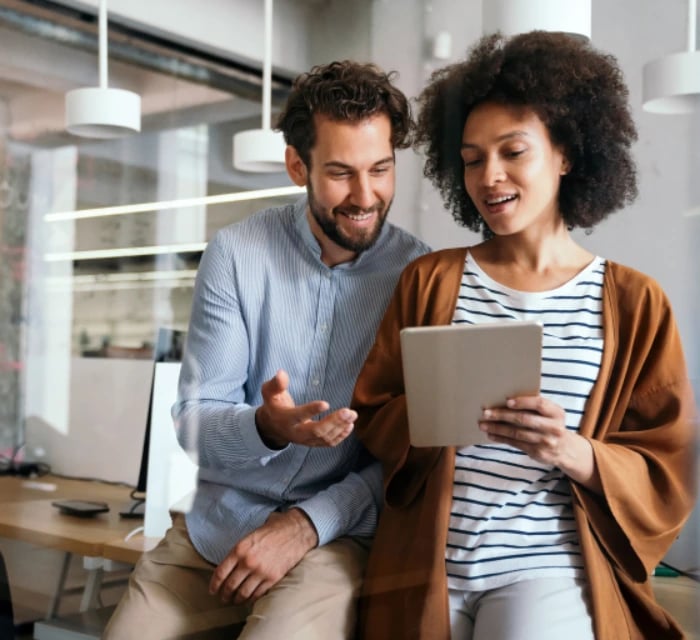 Structured Cabling Benefits
With structured cabling, network components are directly connected to a communication backbone rather than another component on the network.
Structured cabling adds flexibility and redundancy and reduces failures. Using structured cabling solutions and a communication backbone can minimize costly downtime.
Structured cabling also helps reduce repair time, as these systems are easier for IT professionals to maintain. Because it doesn't bind data center hardware or outside plant systems to a rigid framework, structured cabling allows for change – making it a future-proof choice for growth-minded enterprises.
Frequently Asked Questions
Our experts have answered the most common questions we hear about structured cabling solutions.
What is the difference between structured cabling and point-to-point cabling?
A structured cabling system consists of cabling and hardware that together provide a comprehensive telecommunications infrastructure suitable for supporting a large number of connections. Point-to-point cabling uses fiber cables that connect one switch, storage unit, or server to another – which is only effective for a small number of connections.
What are the 6 components of structured cabling?
Entrance facilities
Equipment room
Backbone cabling
Telecommunications room
Horizontal cabling
Work area
Together, these components provide a repeatable framework for installing telecommunications cabling.
What is outside plant (OSP) cabling?
OSP cabling connects multiple sites and locations over a wide area network. They typically utilize fiber optic cabling due to its higher electromagnetic resistance, and its cables must be properly grounded and protected when buried underground between buildings. A properly installed OSP system ties together company locations and provides reliable data connections.
What are the data cabling types?
Cat5e - This is an Ethernet cable that can transmit computer data as well as video and telephony signals.
Cat6 - This is an Ethernet cable that can support data transfer rates of up to 1 gigabit, enabling quick transfer of large files in a network.
Fiber - Rather than using metallic wires or electrical signals to send data, fiber optic cables transmit data via light signals.
Coax - Coax cables are constructed with a metal shield and other components designed to block signal interference. These cables can carry data a great distance.
Upgrade Your Enterprise IT With the Power of TailWind