IT Project Management Services:
Save Stress & Time
Stop worrying about multi-location IT management plans. Our IT project management experts will guide your enterprise to success.
We Support 40,000+ Enterprise and SMB Locations

Get the Most Out of Your Enterprise IT
Our project managers work directly with your team to coordinate and manage every phase of your project.
Here's what you can expect:
Deep Experience
We have expertise developed from years of helming successful enterprise IT projects.
Hands-On Support
We take a hands-on, boots-on-the-ground approach to support.
Complete Visibility
We're your dedicated partner throughout every phase of the project – so you maintain complete visibility into our work.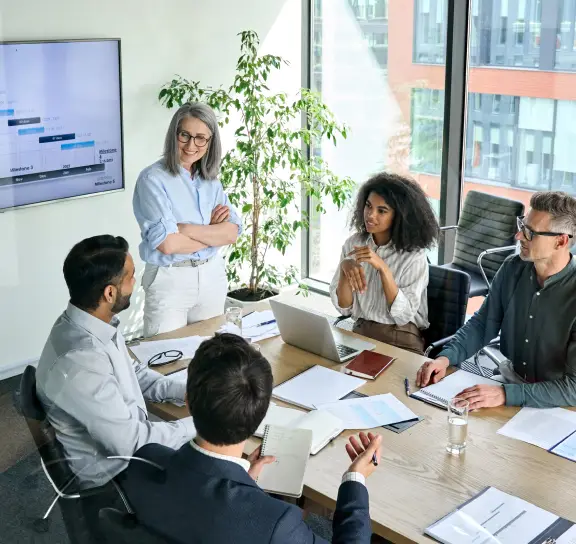 Are Special IT Projects a Struggle?
Our technicians are available nationwide to take the logistics of IT off your shoulders.
Multiple Enterprise Locations?
We'll help you plan, manage, and deploy special projects nationwide across every enterprise location.
Don't Know Where To Start?
We can define a comprehensive scope of work, from concept through developing a plan.
Worried About Performance?
You can rely on real-time oversight and performance monitoring from our skilled technicians at every stage.
Not Enough Time for Projects?
With TailWind managing your IT projects, you can get back to strategy and more important tasks.
Request a Quote Today
Ready to get started with Project Management?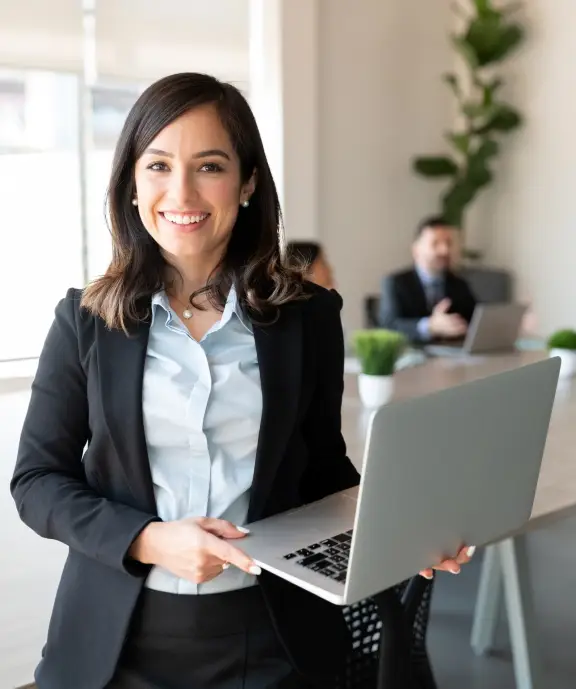 Why TailWind for IT Project Management?
Planning, managing, and deploying special projects across every enterprise location can be challenging. Let your team focus on day-to-day needs – and rely on our technical skills and track record for real-time oversight at every juncture of your project.
We Handle It All
Our IT project management experts have experience with special and traditional multi-site projects across every industry. We'll manage your schedule, technicians, and the quality of work, so you can get back to strategy and more important tasks.
With our IT project management services, your enterprise will maximize the benefit of the industry's top solutions at the best prices – and rest easy knowing your invoices are accurate.
3 Steps to IT Project Management Services
To make this a smooth experience for you, we've honed our process for becoming a TailWind customer down to 3 easy steps.
Connect
We get to know your unique IT and telecom needs.
Evaluate
We formulate a strategy built to meet your goals.
Execute
We're your partner from installation through completion – and provide clear IT direction for the future.
Ready To Take the First Step?
Use the calendar below to set up your 30-minute connect call.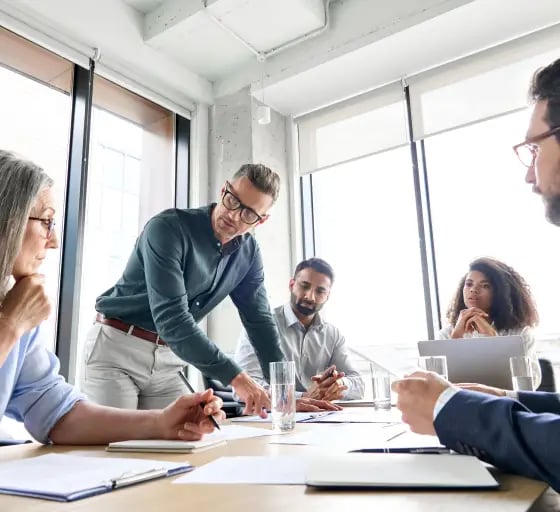 What Is IT Project Management?
IT project management is the process of planning and overseeing an organization's information technology projects. IT projects can involve a wide range of technologies and IT strategies, including software development, networking, communications, hardware, and more. Project managers help develop and implement IT projects to ensure timely, successful completion.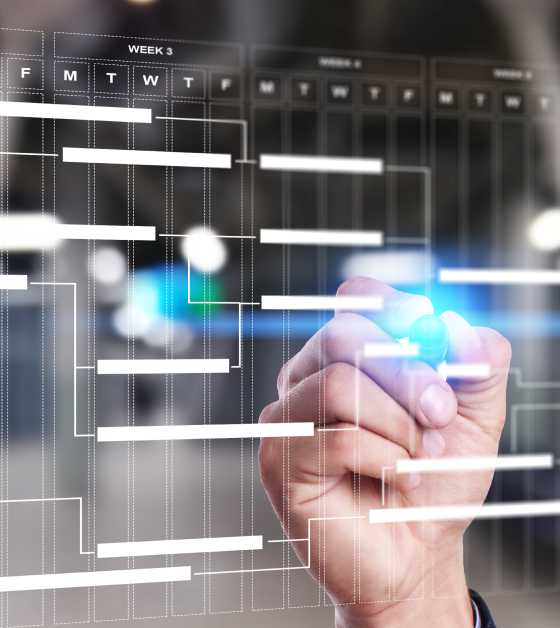 Components of Successful IT Project Management
IT project managers typically break complex projects into five key phases. Each phase includes different milestones that help drive the project's lifecycle forward. These phases include:
Initiation - Determine the project's scope, objectives, and feasibility and create a project proposal.
Planning - Allocate resources, identify risks, and develop a detailed plan outlining tasks, milestones, and timelines.
Execution - Set project deliverables, delegate tasks, and keep communication open.
Monitoring - Track and monitor progress to evaluate whether the project is on track with the project proposal and outlined goals.
Closure - Review project outcomes and document lessons learned for future projects.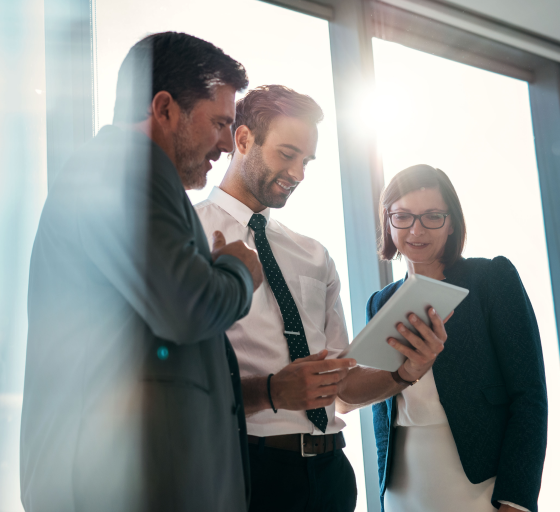 IT Project Management Benefits
Working with an IT project manager can ensure your business's technology projects are set up for success from the start. A project manager can provide well-defined goals and objectives to keep every team member aligned with the project's purpose. They also prioritize strategic planning and open communication to reduce miscommunications and allocate resources efficiently.
IT project managers also identify potential risks and create strategies to mitigate them, reducing the likelihood of negative impacts on your project's progress. And because IT projects can evolve due to changing business needs or unexpected developments, project managers can offer expertise to accommodate these changes and put the project back on track.
Frequently Asked Questions
Our experts have answered the most common questions we receive about IT project management.
What are the 5 phases of IT projects?
The five phases of IT project management are initiation, planning, execution, monitoring, and closure.
What tasks are handled through outsourced IT project management?
IT project managers work closely with an organization's IT department and other teams to coordinate and carry out technology projects. Common tasks businesses delegate to outsourced project managers include:
Assigning project tasks to team members.
Tracking the project's progress and performance.
Communicating with and overseeing vendors.
Documenting the process and outcomes.
Providing regular status reports.
Leading meetings with stakeholders.
What are some examples of IT project management methodologies?
IT project management methodologies offer a systematic approach to completing projects efficiently, on time, and within budget. Some of the most popular methodologies include:
Waterfall

- The go-to methodology for most IT projects, waterfall is a sequential methodology where each project phase must be completed before moving to the next, making it ideal for projects with a well-defined scope.
Agile

- Agile methodologies break projects down into sprints that can pivot direction rather than following a rigid plan. These methodologies promote more flexibility and a faster response to changing needs.
Hybrid

- Businesses can take a hybrid approach to project management by combining waterfall and agile methodologies.
How does TailWind manage technology projects effectively?
TailWind has a tried-and-true three-step system to manage projects for our enterprise clients effectively. First, we get to know your business and your specific IT needs. Then, we develop a technology roadmap based on our nearly two decades of experience. Lastly, our certified technicians and engineers will handle service implementation, configuration, and post-installation support.
How do Tailwind and our partners hold each other accountable?
Accountability is one of our core values, and it extends beyond simply managing projects. When you work with TailWind or one of our partner providers, we become your dedicated business partner. We'll take responsibility for every aspect of your business network and finish every request or task we accept promptly.
How do I get started with TailWind IT project management services?
Reach out to TailWind or call 888.868.1441 to learn more about how our project managers can help you complete IT projects faster – and successfully.
Free Checklist:
Do You Need Enterprise IT Services?
Download our free checklist today to see if your IT projects can benefit from a partnership with TailWind.