Enterprise Carrier Services:
Enjoy the
Complexity-Free Life
We'll help you get the most out of your connectivity and networking technology providers – so you can get back to work.
We Support 40,000+ Enterprise and SMB Locations

End-To-End Accountability and Full Visibility
We'll handle your cloud-based technology and networking solutions for you.
It's a challenge to manage all your cloud and networking solutions – and the vendors that supply them. That's where enterprise Carrier Services from TailWind come in. We'll provide:
High-Speed Connectivity
Choose from any connection on the market, and get full management and support for those technologies post-installation.
Consolidated Billing
You get consolidated billing across multiple technologies, including POTS, DSL, EoF, point-to-point, 4G, SD-WAN, UCaaS, and many more.
Nationwide Telecom Management
Get 24/7 break-fix, MACD, and special project support for all locations in North America – through a single point of contact.
We'll Help Solve Your Connectivity and Networking Challenges
More providers mean an increase in vendor-related risks and management tasks. We'll help you avoid:
Multi-Vendor Duplication Errors
We'll eliminate errors by bundling all your invoices into one for consolidated billing across multiple technologies.
Overpaying for Services
Consolidating multiple telecom and IT vendor invoices down to one can help you save 15-25% on your services.
Billing Disputes
Our ongoing ticket and dispute management service provides answerability and quick resolution for service issues.
Request a Quote Today
Ready to get started with Enterprise Carrier Services?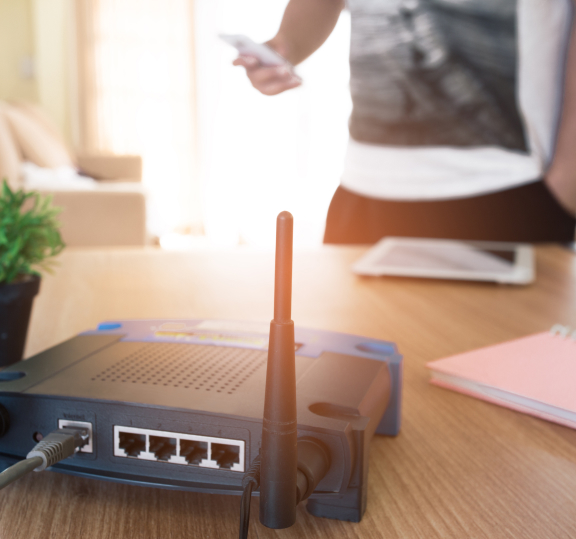 Why TailWind for Enterprise Carrier Services?
We can help you get the most out of your UCaaS and SD-WAN solutions – without the hassle of managing carriers on your own.
If you're tired of juggling multiple bills and not knowing who to call if there's an issue with a service, turn to TailWind. Our single-source, all-inclusive solution will take the complexity out of your technology.
3 Steps to Enterprise Carrier Services
To make this a smooth experience for you, we've honed our process for becoming a
TailWind customer down to 3 easy steps.
Connect
We get to know your unique IT and telecom needs.
Evaluate
We formulate a strategy built to meet your goals.
Execute
We're your partner from installation through completion – and provide clear IT direction for the future.
Ready To Take the First Step?
Use the calendar below to set up your 30-minute connect call.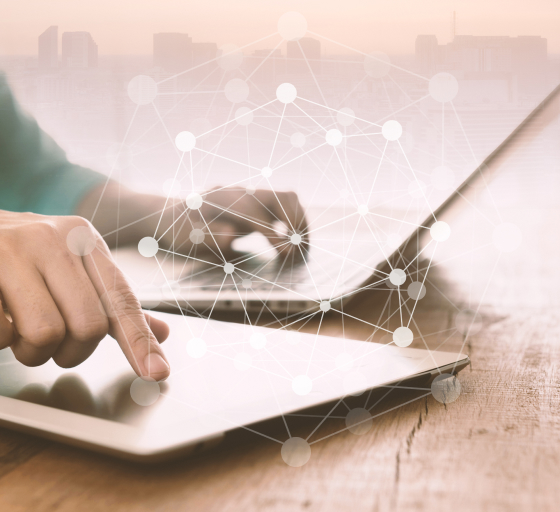 What Are Carrier Services?
Carrier services simplify management for carrier networks, which provide the infrastructure for sending and receiving data (e.g., telecommunications and internet connectivity). Popular carrier services include voice and data service procurement, billing consolidation, and telecom expense management.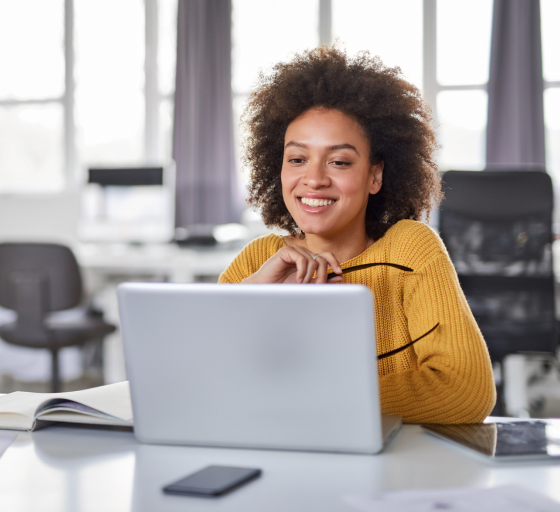 The Importance of Carrier Services
Between juggling bills from different vendors, keeping track of connections across each location, and knowing who to call when a connectivity issue arises, managing multiple carriers can take a huge chunk of time for multi-location enterprises. Carrier services eliminate these complexities by handling carrier management on the organization's behalf.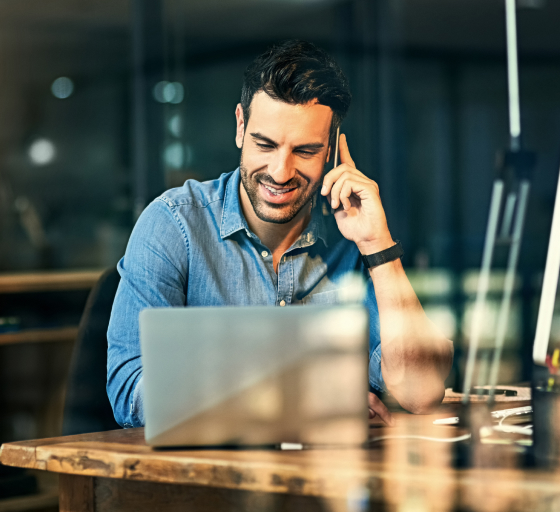 Benefits of Carrier Services
A few benefits of carrier services include:
Vendor-agnostic recommendations for voice and data solutions that help maximize efficiency and capacity.
One invoice for all of your telecom and connectivity services to simplify billing and reduce the risk of late fees.
Help identifying overpayments and unnecessary spending to free up space in your budget for new technologies.
A single company to call for all of your connectivity needs, including issues with billing, network outages, and more.
Frequently Asked Questions
Our experts answered the most common questions we hear about carrier services.
What carrier services does TailWind offer?
TailWind offers Telecom Expense Management (TEM), Network Operations Center as a Service (NOCaaS), bill consolidation, and procurement of any voice and data services.
What countries can TailWind support with carrier services?
TailWind can provide carrier service support to any location in the U.S., Canada, and Puerto Rico.
What enterprise communication services typically require management?
Many enterprise communication services can benefit from management, including voice, connectivity, SD-WAN, contact centers, and unified communications.
How can your enterprise benefit from UCaaS?
UCaaS solutions streamline many communication tools into a single platform to help your teams collaborate better. They also integrate with enterprise applications, such as CRMs and contact centers, to streamline workflows, enhance customer service, and improve employee productivity.
How do I choose a provider for my enterprise communication solutions?
Selecting a provider for your enterprise communications system is a big decision. First, take stock of what you need to maintain current processes and identify the features that can help solve any current communication problems. Once you've assessed your needs, look for a provider that not only offers the features you're looking for but also a high uptime guarantee and reliable customer support. Finally, check out any potential provider's client references and reviews to evaluate whether they have experience in your industry and can follow through on expectations.
Free Ebook: Carrier Services by TailWind
Download our free ebook to see how our carrier services deliver complexity-free networking and connectivity.