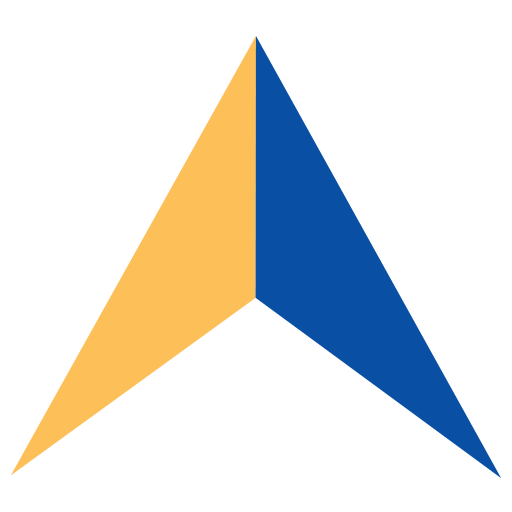 From our roots as a tech shop in 2005, TailWind has grown to become a premier nationwide service provider that delivers "always on" connectivity to remote locations. See how we've used our knowledge to help develop customized IT solutions for our customers over the years.
TopBuild Upgrades Connectivity & Supports 300+ Locations With TailWind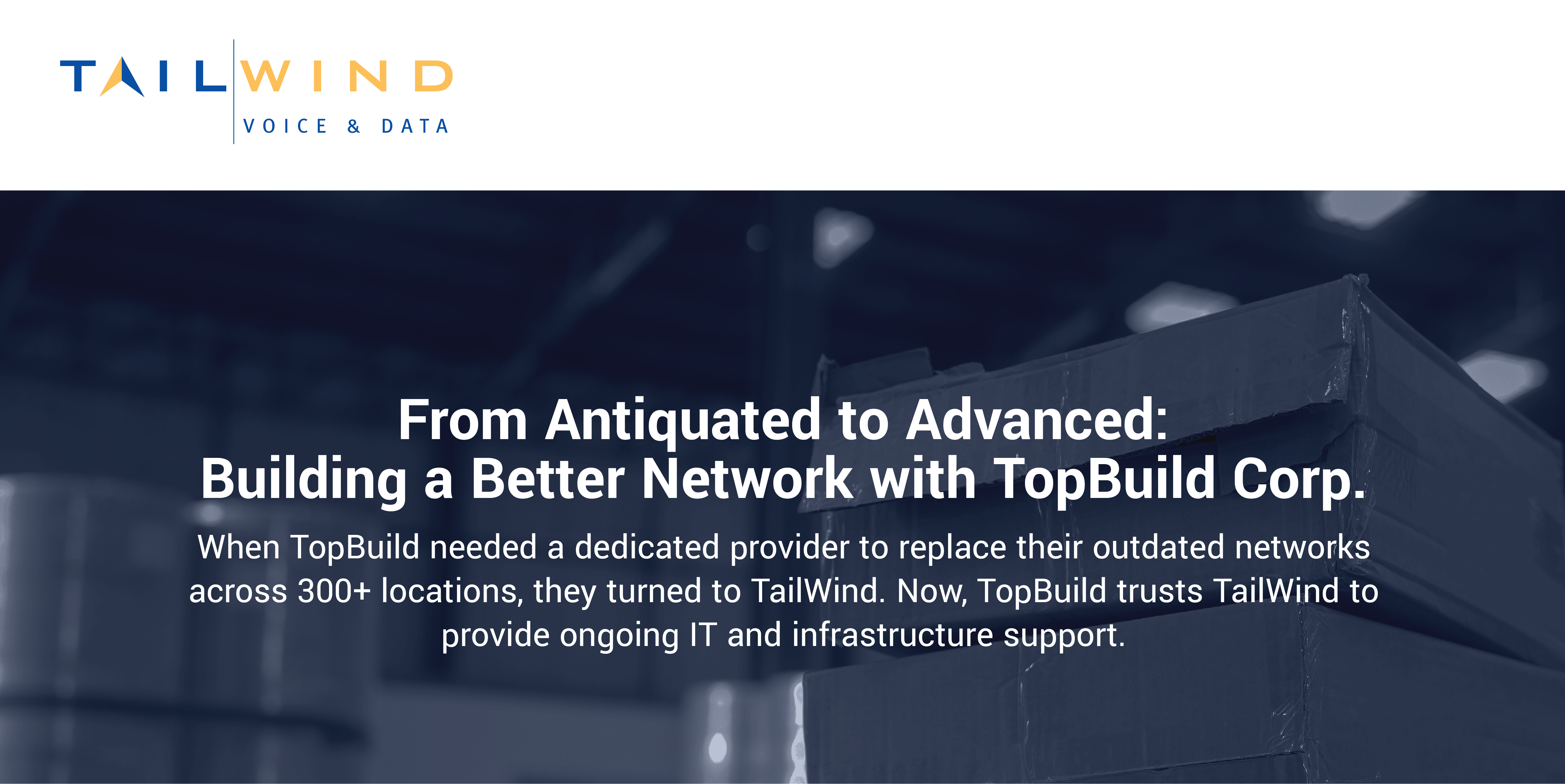 When TopBuild needed a dedicated provider to replace their outdated networks across 300+ locations, they turned to TailWind. Now, TopBuild trusts TailWind to provide ongoing IT and infrastructure support.
Download Now
Supporting a National Restaurant Chain With a Multi-Location IT Launch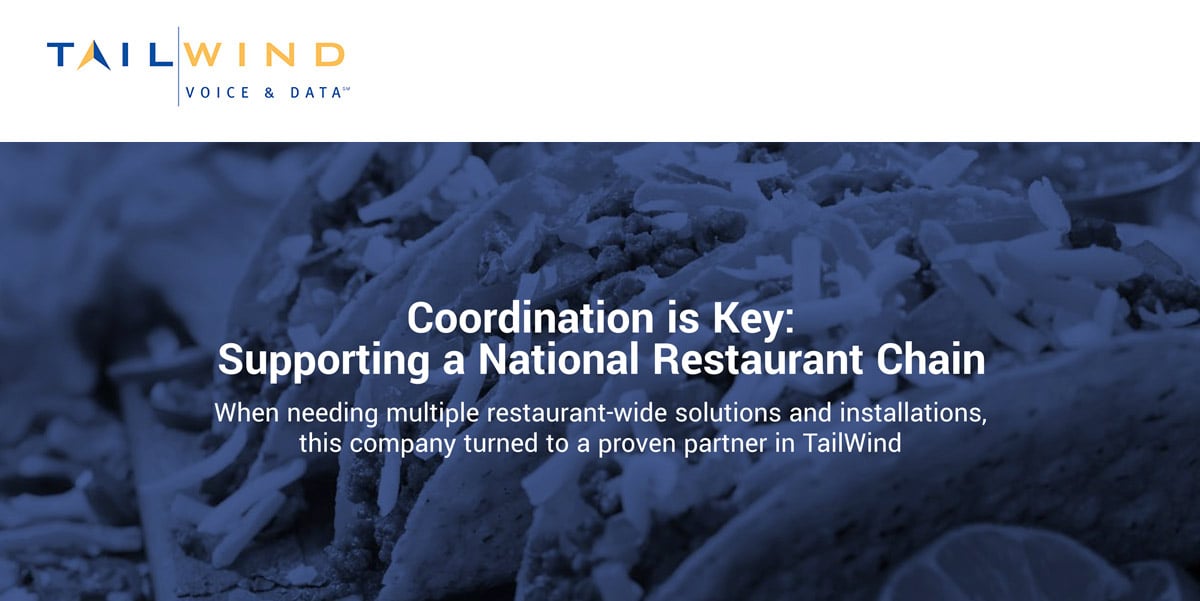 See why a national restaurant chain partnered with TailWind to launch multiple restaurant-wide custom solutions and installations.
Download Now
Customizing a Multi-Faceted IT Solution for a Well-Known Retailer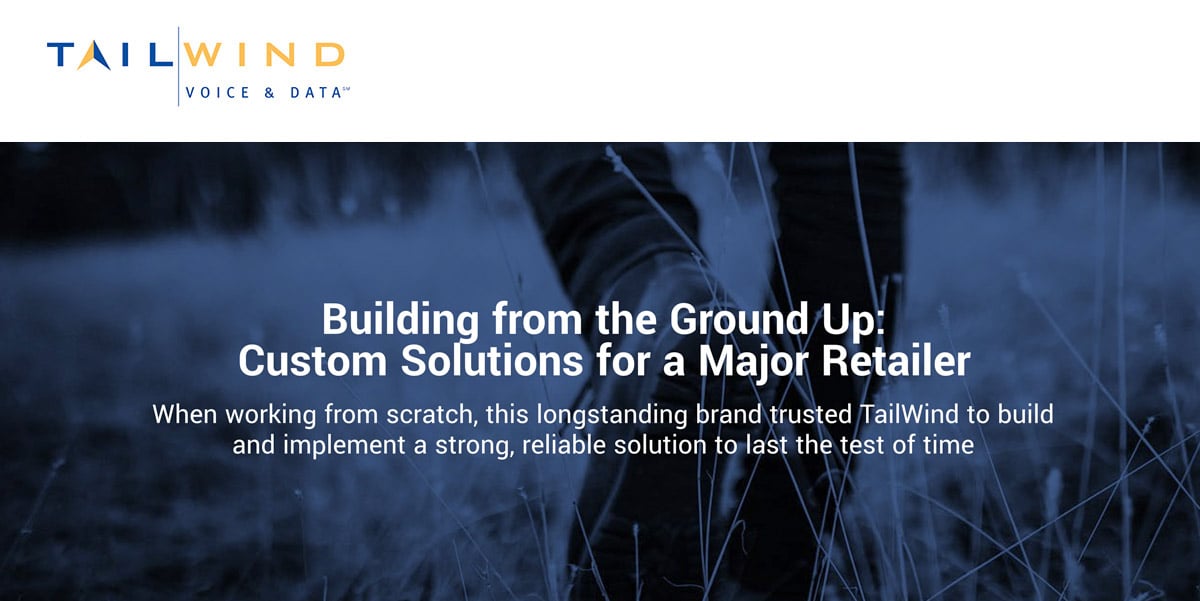 Learn why a national retail chain trusted TailWind Voice & Data to develop and install a custom solution across 85+ locations.
Download Now